Full service in logistics and great at moving.
Our company has been around for 100 years. We started in 1923 as a transport company with a horse and carriage and in the years that followed we've developed into a professional organization with various specialisms. De Bresser B.V. is a member of Recognized Movers and Top Movers Netherlands.Read more about Top Movers.
The central thema in our complete service is that we always go for 100% satisfied customers. That's why with us an agreement = an agreement and honesty is really important. We are searching for the best solution in your situation and keep trying to improve our services.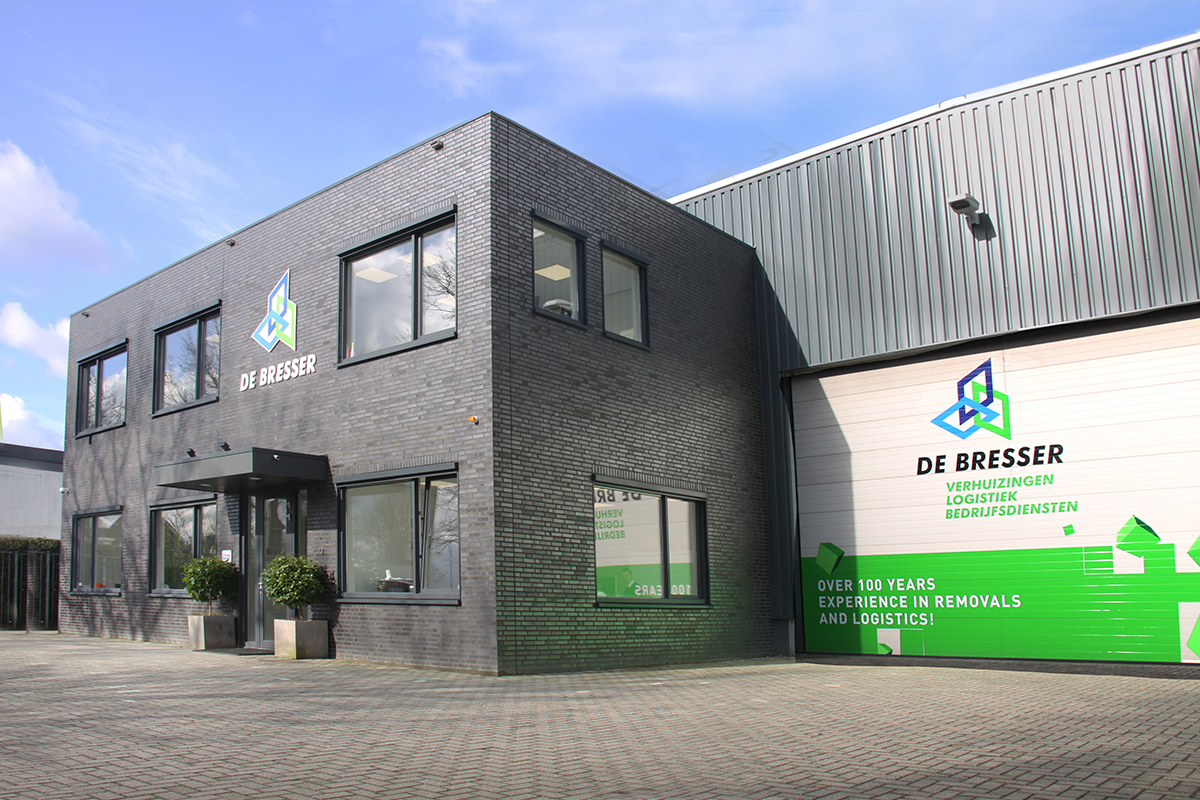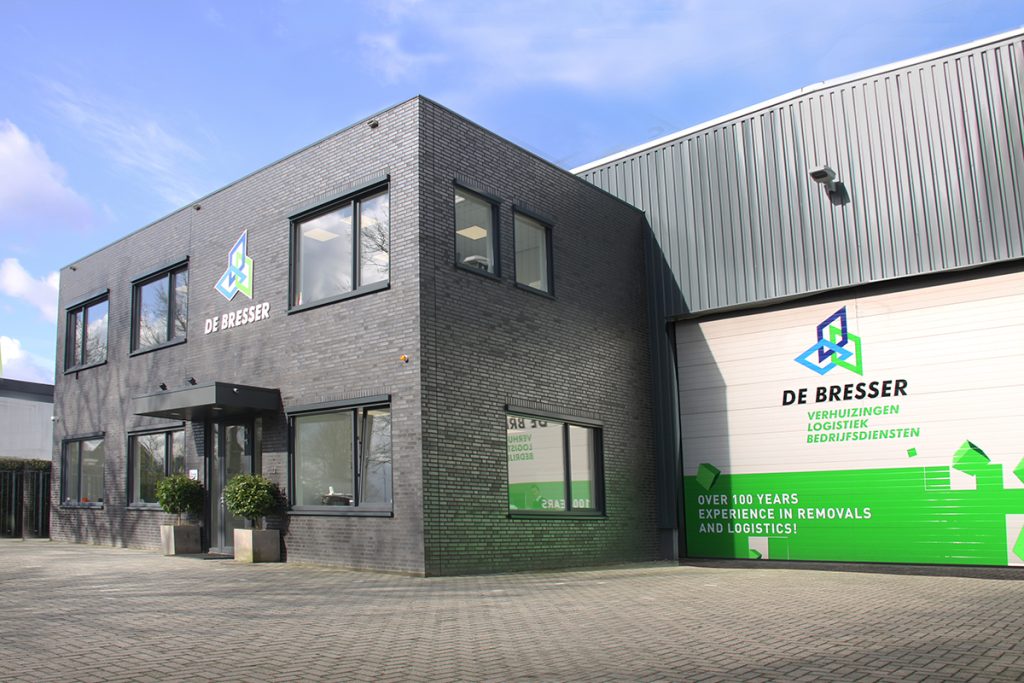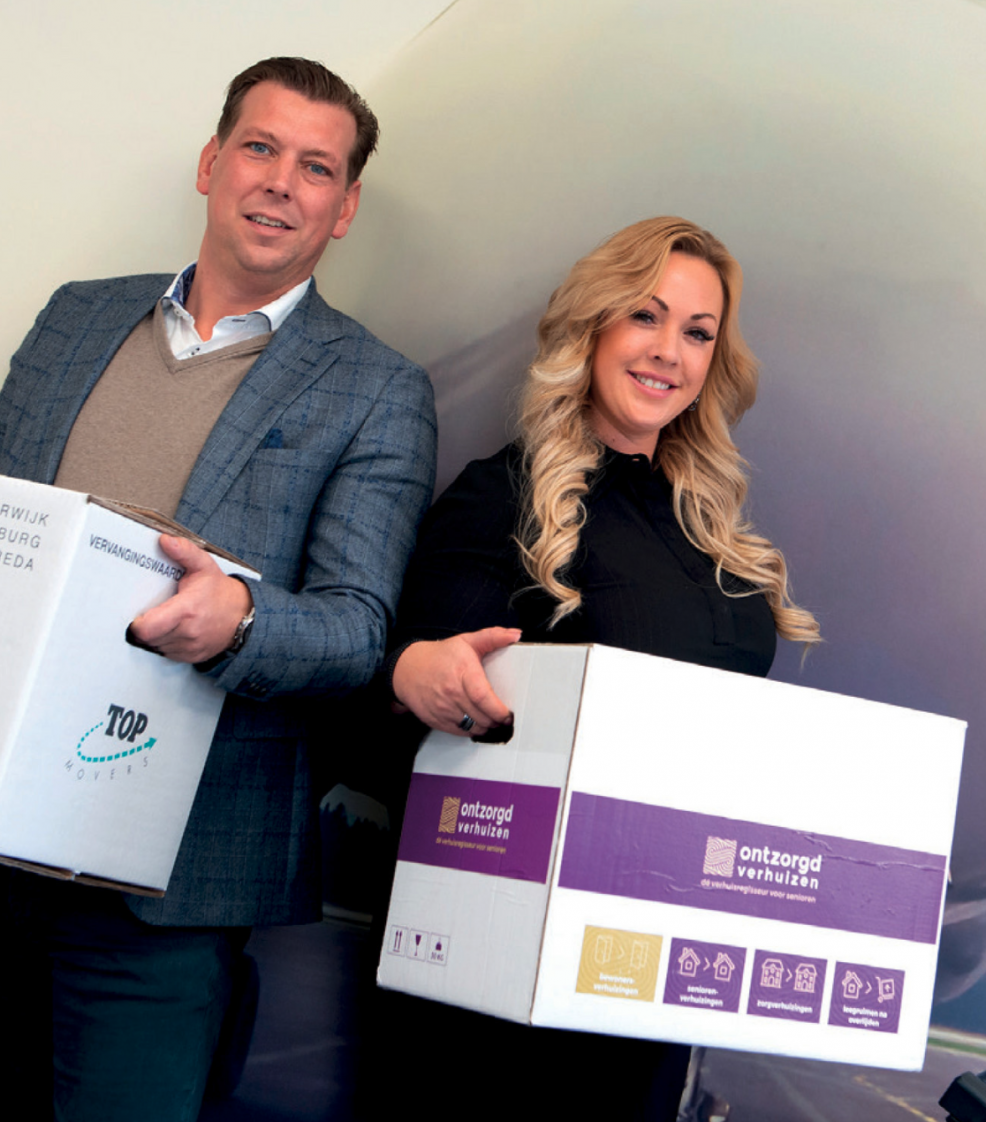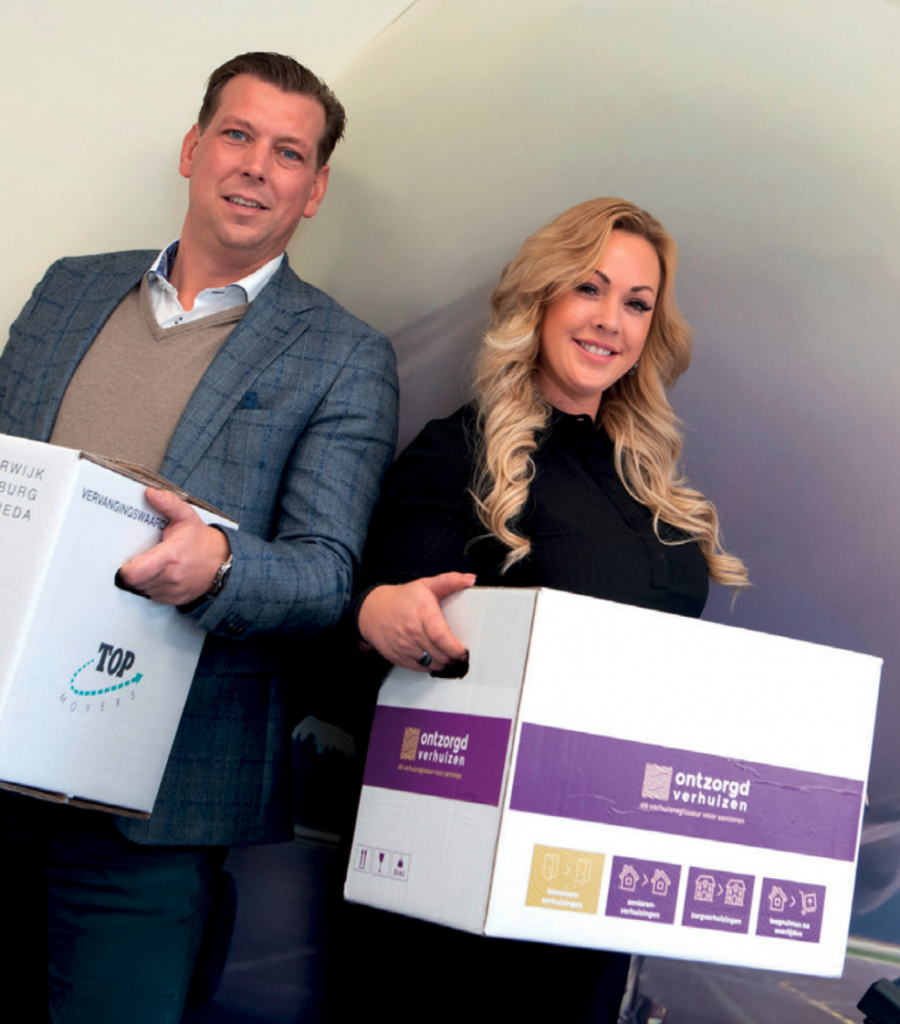 De Bresser is led by Tomas en Ineke Brands. Tomas has bought in 2011the stocks of the 3th generation of family de Bresser. Together, Ineke and Tomas ensure that the personal approach and the quality of our services are of paramount importance! Tomas is the role General Manager and Ineke has an important role in the office.
De Bresser Verhuizingen BV – Topmovers & Erkende Verhuizers Oisterwijk was created when the sons Jan and Nico de Bresser took over the company from their father Jan de Bresser in 1983. Jan de Bresser was a moving and transport company founded by Cis de Bresser in 1923, at the time located at the John Lenartzstraat at Oisterwijk. Nowadays we are located at Schijfstraat 13 in Oisterwijk. This is parallel to the railway, opposite the station.
De Bresser is a Recognized Mover. This means that you choose a reliable moving company. Every Recognized Mover meets all requirements imposed by the Organization for Recognized Movers. This way you can be sure that all our employees are skilled so that your belongings are moved responsibly. This includes safety, your household effects and the environment. Read more about Recognized Movers here.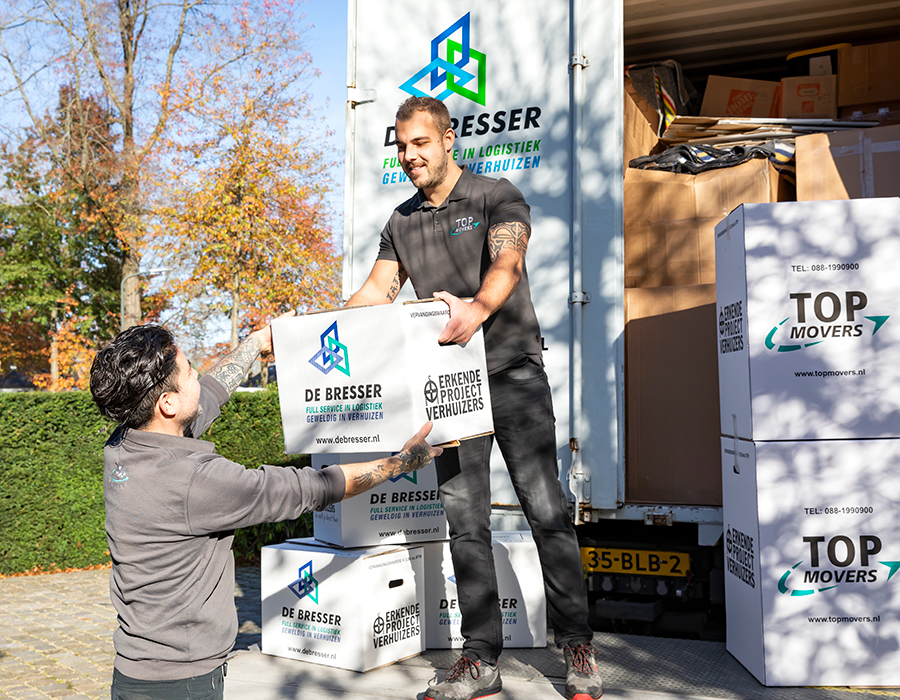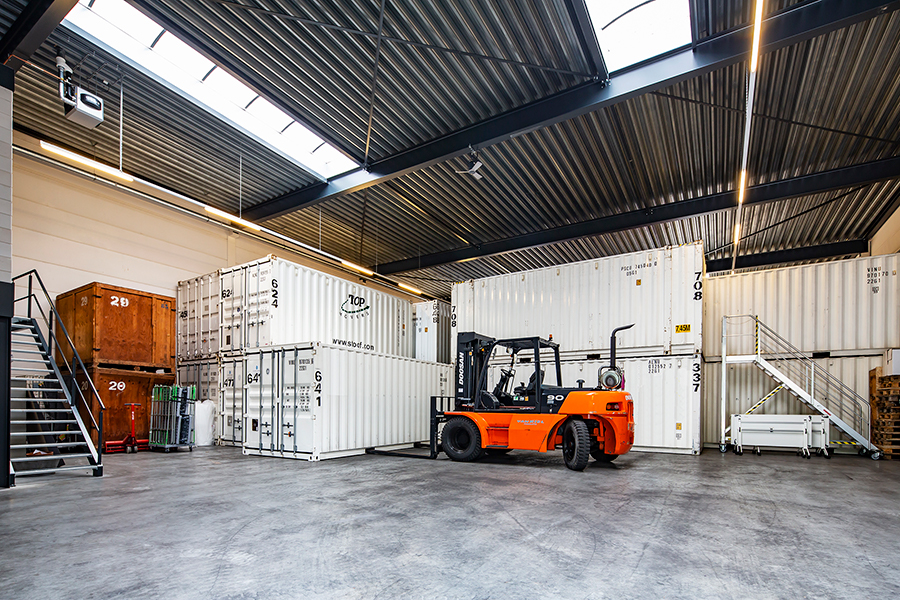 Our conditioned storage halls are located in Oisterwijk, Tilburg and Breda. A total of 250 sea containers heated and secured inside with a variation of 8 m3, 16 m3 to 33 m3 content intended for furniture storage. Tilburg has a very modern, heated and electronically secured hall that can hold no less than 150 sea containers with a content of 33 m3 to 45 m3. We have a heated and electronically secured hall in Breda where we can place about 30 sea containers of 33 m3 content.
For decades, we have been providing transport for various parties for their fragile products.
Our specialty is transport and handling of (un)packaged furniture. We only deliver Business to Business. In addition to transport in the Netherlands, our trucks can also be found weekly in the Benelux, Germany, Switzerland, Austria and France.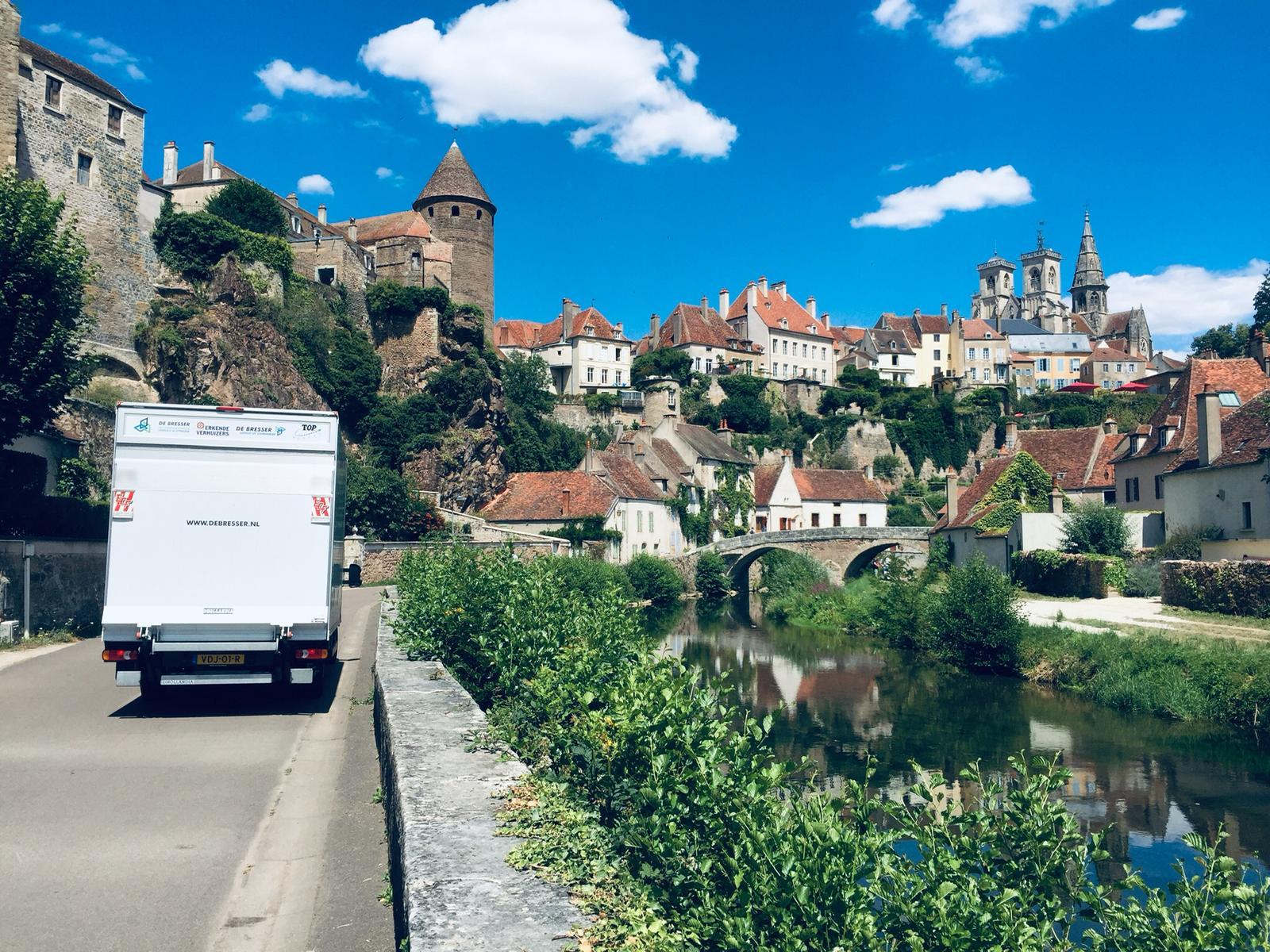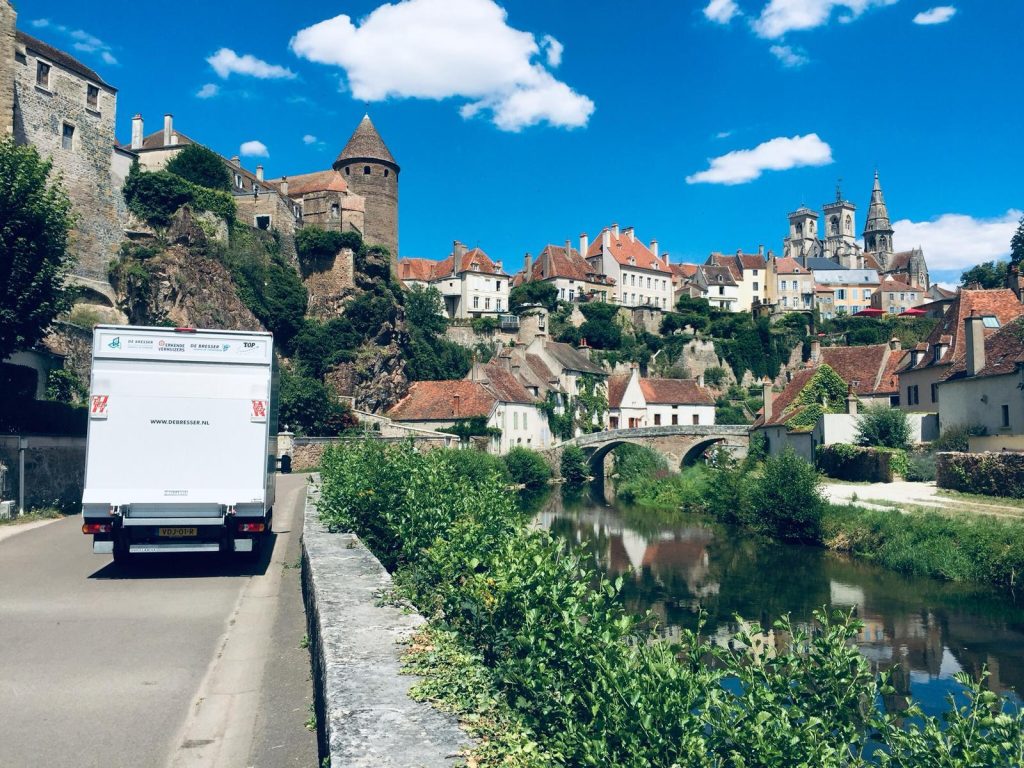 Clear quotation with knowledge of business that gave confidence. Relocation had to be done in two days because of a house in the city center. Everything was moved by a good team in good consultation.